ACADEMIC & POPULAR REFERENCES
This section features some of the publications of Acamedia's founder Moez Masoud and where they have been referenced, alongside academic, scholarly and popular culture references to him and his work.
​
PUBLICATIONS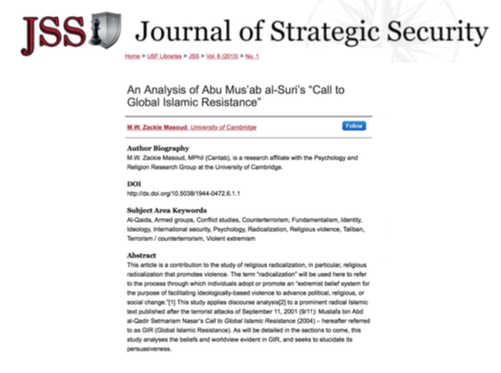 In 2013 Moez Masoud wrote "An Analysis of Abu Mus'ab al-Suri's "Call to Global Islamic Resistance"
which was published in the Journal of Strategic Security. It is regarded as an important contribution to the understanding of and fight against violent extremism and is often cited in other academic works.

Below are some sample academic references to this piece:


​Violent Non-State Actors
- Ersel Aydinli

Monitoring From Afar How Al-Qaeda Assess Its Progress
- Mark Stout

​Terrorism and Homeland Security 9th Edition
- Jonathan R. White

​Terrorist Leaders - How Ethical Must They Be?
- Dina al Raffie & Matthias P. Huehn

---

Jihadist Terror: The Case of Al Qaeda
- Richard English

---

​Moez Masoud was also a columnist for "On Faith" which was sponsored by the Washington Post and Newsweek.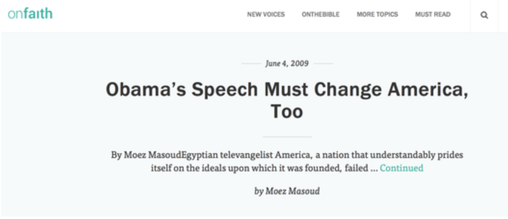 Moez Masoud has written various dissertations and essays on religious identity and the interface between different strands of Abrahamic theology and cosmology, biology and neuroscience. His current research at the University of Cambridge focuses on the interface between evolutionary science in its various historical forms and both classical Islamic theology and philosophy.
​
ACADEMIC & SCHOLARLY REFERENCES
Below are various selected academic and scholarly references to the media work of Moez Masoud.
​
POPULAR CULTURE REFERENCES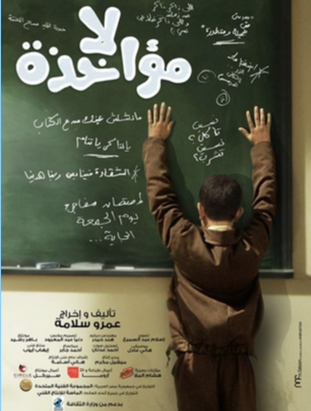 Segments from Moez Masoud's episodes have featured in numerous television shows and in film, including the successful movie "La Moakhza" by director Amr Salama.

---